ABOUT THE LAST CLASS OF MORGAN STATE COLLEGE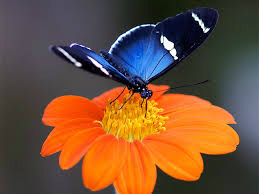 Class of Metamorphosis – Morgan State College
Metamorphosis is defined as the process or result of changing from one state or phase to another. Chosen as the theme for the Morgan State College graduating Class of 1975, it aptly captured the historic role of this class and a significant transformation for this great institution. The Class of 1975 played a significant role in the metamorphosis by calling and writing public officials, and letting our voices be heard throughout the community at forums and rallies that Morgan State College, the great institution that it was, met all the requirements and had all the credentials for becoming Morgan State University. It was in 1975, that the State Legislature designated Morgan State College as a University. Thus, this class recognized its unique position with pride and honor as the last class to graduate from "Morgan State College." The theme "Metamorphosis" represented the molting of the momentous and celebrated past to the emerging forward into a new historic future.
Submitted by Gabriella Curtis Teh
Class Secretary

"Look out Morganites, Class of 1975 will Celebrate
40 years at the 2015 Homecoming Weekend!"
TAKE A LOOK BACK 1971 - 1975 TO THE MUSIC WE LOVED!