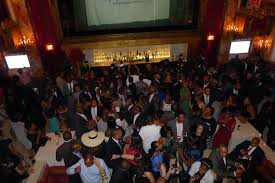 LINK TO PURCHASE ONE TICKET FOR (2 EVENTS): THE CLASS OF 1975 REUNION FELLOWSHIP DANCE AND MORGAN MEMORIES!
FOR $41.46 ($40 + Pay Pal fee)
https://www.paypal.com/cgi-bin/webscr?cmd=_s-xclick&hosted_button_id=Q7TJ9BK3SBSQY
---
Come Early and Celebrate with the Class of 1975 from 7 pm - 10:00 pm!!
THEN STAY AND PARTY WITH THE OTHER MORGAN CELEBRATING CLASSES from 10:00pm - 4:00am
BOTH EVENTS FOR ONE PRICE.....$41.46
Morgan Memories was established in 1995 at Morgan State University and was created to further enhance the connections and relationships established from the classroom, all the way to the yard. Supporting the values of service, active engagement and most importantly community, Morgan Memories is celebrating it's 20th Anniversary.
This year's theme focuses on bridging the gap that may exist between both past and present alumni. The 20th Anniversary is the transition to an inclusive social event that allows for the integration and continuous exchange of The Morgan Experience to be shared amongst repeated and first time attendees.
In Morgan Spirit,
Hope to see you there!